A Private Label Powerhouse
Design custom branded packaging
Branding, design, marketing
Go beyond bland packaging and design a suite of custom packaged products. Our in-house graphic design department can brand any packaging, from single serve Corim Cups to sugar bags and soluble mix packets. We will work with you every step of the way, providing insights for your company's branding process.
We can develop a new company logo or specialty brand for a specific line of products. We design and print product packaging onsite, and act as your marketing arm to promote your products through a new website and advertising channels.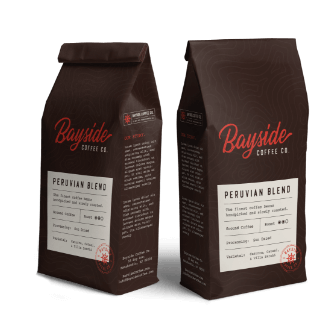 Build
If you have a logo and package design prepared, Corim will print these in-house for no additional cost! Branded packaging with strong visual designs helps products sell faster and improve brand recognition. Corim partners often choose to private label their new blends allowing them to hit the shelves and entice consumers with effective and creative packaging designs. Your private label options can vary from a simple logo to custom designed package.
Grow
No logo? No problem. Our team will work with you to design a custom logo and brand guidelines to represent your company or new product line. Keep your packaging design up to date with modern trends, and stand apart from competitors with a coordinated line of coffee, sugar, beverages, and other products.
Launch
Having a strong online presence and coordinated marketing materials is key to driving product sales. We partner with you every step of the way. Whether designing a new website, updating your marketing materials, or managing your marketing communications, we target your audience with online advertising and promotions in trade publications.
Design for every stage
We partner with companies at every stage of growth, from local startups to national retail chains and everyone in between. Our partners use Corim's private label solutions to launch new brands, expand an existing product line, and increase sales.
Startups
Diners + Cafes
Retail
National Chains