Corim Coffee Roaster & Tea
A great cup of coffee starts with great green beans
A Passion For Coffee
For over three decades, Corim Industries has offered some of the globe's best fresh-roasted whole bean coffees. We firmly believe a truly great cup of coffee starts with a truly great bean. Corim Coffee Roaster is a direct importer of only the finest quality green coffee beans from around the world. Through custom roasting, blending and packaging, our products are made to meet the individual needs of all customers from micro roasters and national or local cafes, to national retail chains.
All of our coffee products are available in whole bean or ground. We custom pack our coffee to meet our customer's needs. We offer options such as fractional, food service and vacuum packed as well as retail packaging.
Our renowned five-star, A to Z manufacturing allows Corim Roaster's customers to create the blend and brand of their choice to meet their consumer's demands.
Brew The Perfect Roast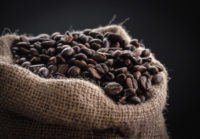 Select Roast Option
Roast-to-Order: Create custom blends from our inventory of coffee varieties and flavors. Start from scratch or use an inspiration sample to experiment with taste and aroma to create a unique blend unique for your customers.
Co-Pack: We will co-pack your roasted coffee to your specified optimal brewing ratio.
Toll-Roast: Send your green coffee and the recipe for roasting, and we'll curate your perfect blend.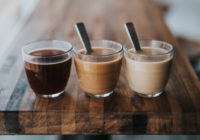 Experiment with Corim R+D Lab
Our expert Roast Master and Lab Technicians will match a desired roast profile surpassing your expectations and satisfying your taste buds. Additionally, our coffee masters can create and blend using different brewing methods to create the perfect cup every time.
The beans and roasting instructions are shared with the Corim Research & Development Lab – our onsite research and development team.
The Lab will ensure and correct taste profile, perform moisture analysis, Agtron color scale and extraction yield tests. A specification form will be created to assure consistent results every time.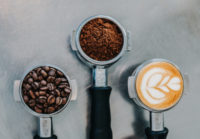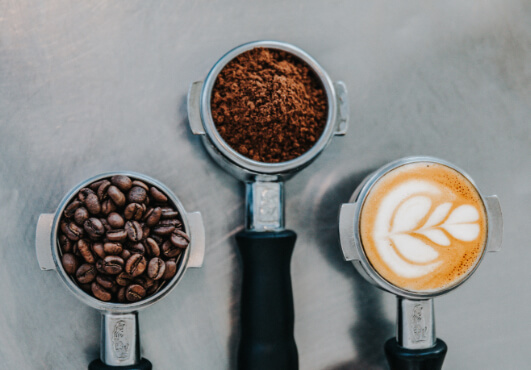 Test Your Sample
Once the blend passes the Research & Development Lab's inspection, you will receive samples to test the quality and flavor profile. All of our coffee products are available in Whole Bean or Ground, Regular and Decaf. Each order is custom packed to meet our customer's needs.
We strive to keep our roasting process concise so you can receive samples within 3 weeks of your order. At this point of the process, we can continue making changes or finalize the coffee specs to finalize it.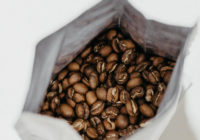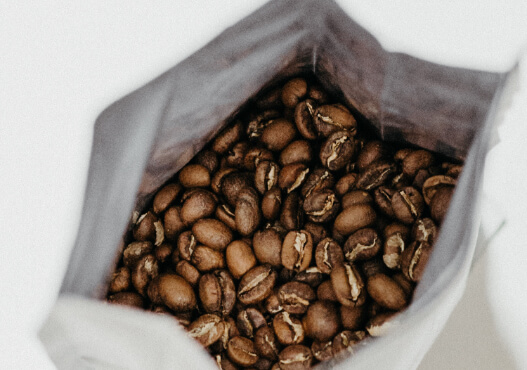 Private Label Your Roast
Our manufacturing capabilities offer a large variety of packaging options such as: Fractional, Food Service, Vacuum Packed & Retail Packaging.
Once the coffee arrives it's immediately ready to go on the shelves with your logo and branding proudly presented on the package.
After your coffee is finalized, standard reordering can be fulfilled in just one week.
Hot or Cold Tea
CORIM Teas offer a wide selection of flavors and strengths, carefully curated and imported from premium gardens.
Choose from hot or cold tea in soluble mixes, iced tea bags, or loose leaf.
What Our Partners Say
"Working with Corim Industries has been an extremely positive experience for us. Their manufacturing capabilities have been outstanding and have always kept pace with our volume and deadline demands. Also, their overall commitment to quality and customer satisfaction is excellent and second to none."
– Corim Distributor
"I have been a customer of Corim Industries for over 20 years, in 2 totally different types of coffee businesses. They are truly a wonderful company, always willing to accommodate and bend over backwards to work with us. We attribute much of our success to Corim as they help their customers to grow on many levels. Always fair and they correct any issues immediately. Natan is hands on and works with every customer, nobody is passed off to someone else. With all of Corim's customers, big or small, Natan always makes a point to greet me and willing to talk when I need him."
– Corim Distributor
Private Label
Whether you Co-pack, Toll-Roast, or Roast-To-Order your coffee, Corim's in-house graphic designers can package your unique roast in branded packs or Corim Cups.