Elzan Sugar
Specializing in Sweeteners
Specializing in sweeteners
Whether you are a national chain or retailer, department store, local restaurant, or e-commerce start-up, Elzan Sugar offers the diversity, flexibility and variety to help drive your brand's success. By acquiring U.S. rights for proprietary sugar packing equipment, Elzan Sugar can private label individual sugar packets and more with no preprinted film necessary. Our Flexo printing capacity allows us to manufacture branded sachets with low minimums up to a million packets per shift.
Elzan Sugar is sourced and packaged using pure cane sugar (no beets here) and sugar substitutes with private label or generic packaging. If you take advantage of our end to end manufacturing process, there is no need to source anything yourself or order large minimum amounts of pre-printed paper. Our 6-building campus located in New Jersey has large ordering capacity with lower minimums, and our industry-leading machinery has the ability to in line Flexo print.
Choosing Your Sweetener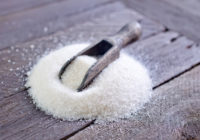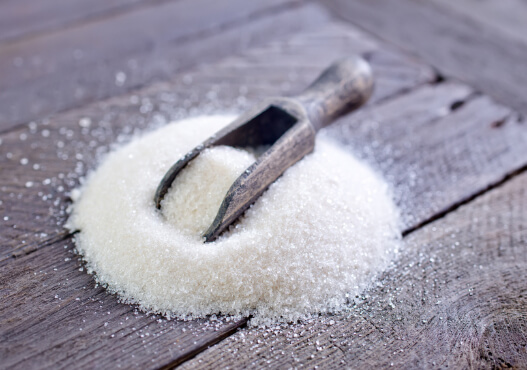 Sugar & Portion Control Options
Elzan Sugar packs in many shapes and sizes, with multiple options to fit your specific private label needs. All sweet things come in small packages.
Pure cane sugar
Raw sugar
Sucralose (yellow)
Saccharin (pink)
Aspartame (blue)
Stevia (green)
Honey Crystals
Instant Coffee
Non-Dairy Creamer
Drink Mixes
Cinnamon Sugar
Vanilla Sugar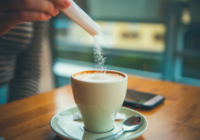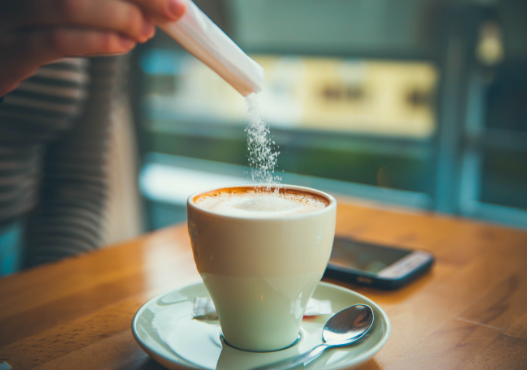 Private Label Your Sugar
Our sugar and sweeteners can be private labeled to fit your brand or purchased in generic packaging. There is no need for printed film, we in-line flexo print client branded packets of sugar and sweeteners.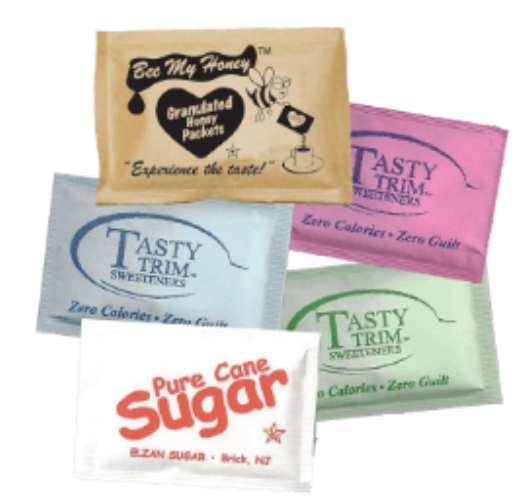 Private Label
Your brand is our success!