The Corim Story
Founded on passion, ethics, drive, and positivity
30 years of contract manufacturing
Corim Industries began in 1990 as a grassroots coffee distributor. We grew quickly with a passion for quality coffee and a mission to be the best co-packing and private label manufacturer in the nation. Today, we offer far more than just coffee. Our team brings their passion for custom beverages to deliver flexible manufacturing, exceptional customer support and competitive pricing to all of our partners.
Corim partners take advantage of a wide selection of coffee, cold drink mixes, hot soluble drink mixes, sugar and sweeteners, and Keurig compatible single serve beverage cups to create their own unique products, kept fresh in custom branded packaging. The Corim 6-building campus located in Brick, NJ offers Roast-To-Order, Toll-Roasting, and Co-Packaging options for many beverage mixes with lower minimums and higher volume capacity to accommodate any order.
Corim Cares
Our company is dedicated to creating quality products, while fostering partnerships with companies that share our vision. We realize our collaborations with our customers are the foundation of our business. Our professional customer service team is always ready to assist you along the way.
We want our customers to experience the ultimate private label experience. Our adaptability to customize your needs sets us apart in the industry. The Corim team is here to help you through the entire process. As the private label manufacturing industry continues to expand, our team of knowledgeable and friendly staff grows. Corim Industries' customer service is not only a department, it is the backbone of the entire company.
Explore our Careers page to join the team.
Increase Production
Reduce Waste
Corim is committed to reducing the carbon imprint and environmental impact of our company. We continuously experiment to reduce water consumption, greenhouse gases and manufacturing waste – such as sourcing post-consumer and landfill degradable materials. Our pollution control devices comply with environmental regulations without sacrificing the quality of the roast.
Committed to Fairness
Corim is an FDA registered and approved facility. We also offer a wide selection of products that are HACCP Certified, Star K and CRC Kosher Certified and Fair Trade Certified.
Giving Back to Our Community
Corim routinely partners with local schools and charitable organizations to fundraise for needed supplies, travel and equipment. Reach out to our team if you are interested in using Corim products for your next fundraiser.
OUR FOUNDER STORY
In the 1940's Sam Teren started his love of coffee overseas with a small microroaster coffee company. Supplying local artisans of the town with his freshly roasted coffee.
In 1990, the Teren Family traveled to New Jersey and the family tradition continued and the Corim journey began. Starting with nothing, they used their passion and friendly demeanor to partner with local restaurants. In the beginning, they did it all: selected the coffee, packaged it, sold it, delivered it, and offered tastings as a one-family bands
They quickly saw an industry-wide need for a roaster who could also private label coffee. Being a small start-up, it was challenging to find partners, but a close friend supported their private label program and Corim Industries began to grow. Humble beginnings that we have never forgotten.
Since then, we have expanded our product line to 100 flavored coffees and varieties of soluble powder mixes. Corim developed the private label division of Elzan Sugar and a division for single serve beverage cups called Corim Cups.
We now support local and chain restaurants, coffee shops, regional food distributors, national department stores, national retailers, as well as regional and national convenience stores. But we never forget the clients who helped us grow from the beginning. Using Corim to support your business, you don't just get our outstanding products, you get our depth of experience, product knowledge and the happy and helpful demeanor of our team. Visit the Kahan Group.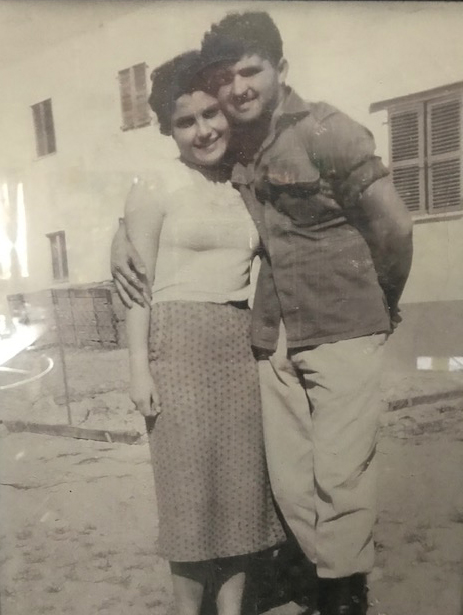 WHAT OUR PARTNERS SAY
"Working with Corim Industries has been an extremely positive experience for us. Their manufacturing capabilities have been outstanding and have always kept pace with our volume and deadline demands. Also, their overall commitment to quality and customer satisfaction is excellent and second to none."
– Corim Distributor
"I have been a customer of Corim Industries for over 20 years, in 2 totally different types of coffee businesses. They are truly a wonderful company, always willing to accommodate and bend over backwards to work with us. We attribute much of our success to Corim as they help their customers to grow on many levels. Always fair and they correct any issues immediately. Natan is hands on and works with every customer, nobody is passed off to someone else. With all of Corim's customers, big or small, Natan always makes a point to greet me and willing to talk when I need him."
– Corim Distributor